Yoneirayama Kagura Ritual
Cancelled.
2021年09月13日
The Yoneirayama Kagura Festival scheduled for Saturday, October 2 has been cancelled to prevent the spread of the new coronavirus infection.
Yoneyasan Kagura" refers to the Oyae Kagura of Saito City, the Murasho, Ogawa, and Koshinoo Kagura of Nishimera Village, and the Nakanomata Kagura of Kijo Town, which have been selected as "intangible folk cultural properties for which measures should be taken, such as the preparation of records.
In addition to the kagura performance, visitors will receive a limited number of gohei (sacred staff) and mochi-maki (rice cake throwing), and panels introducing kagura will be displayed at the venue.
We appreciate your understanding and cooperation in taking measures to prevent new coronavirus infection when you visit our booth.
Date: Saturday, October 2, 2021, 10:00-16:00 (Doors open at 9:00, Concert begins at 10:00)
Location: Nishimaira Village Training Facility (134-6, Nishimaira Village, Koyu-gun, Miyazaki 881-1411, Japan)
0Admission fee: Free admission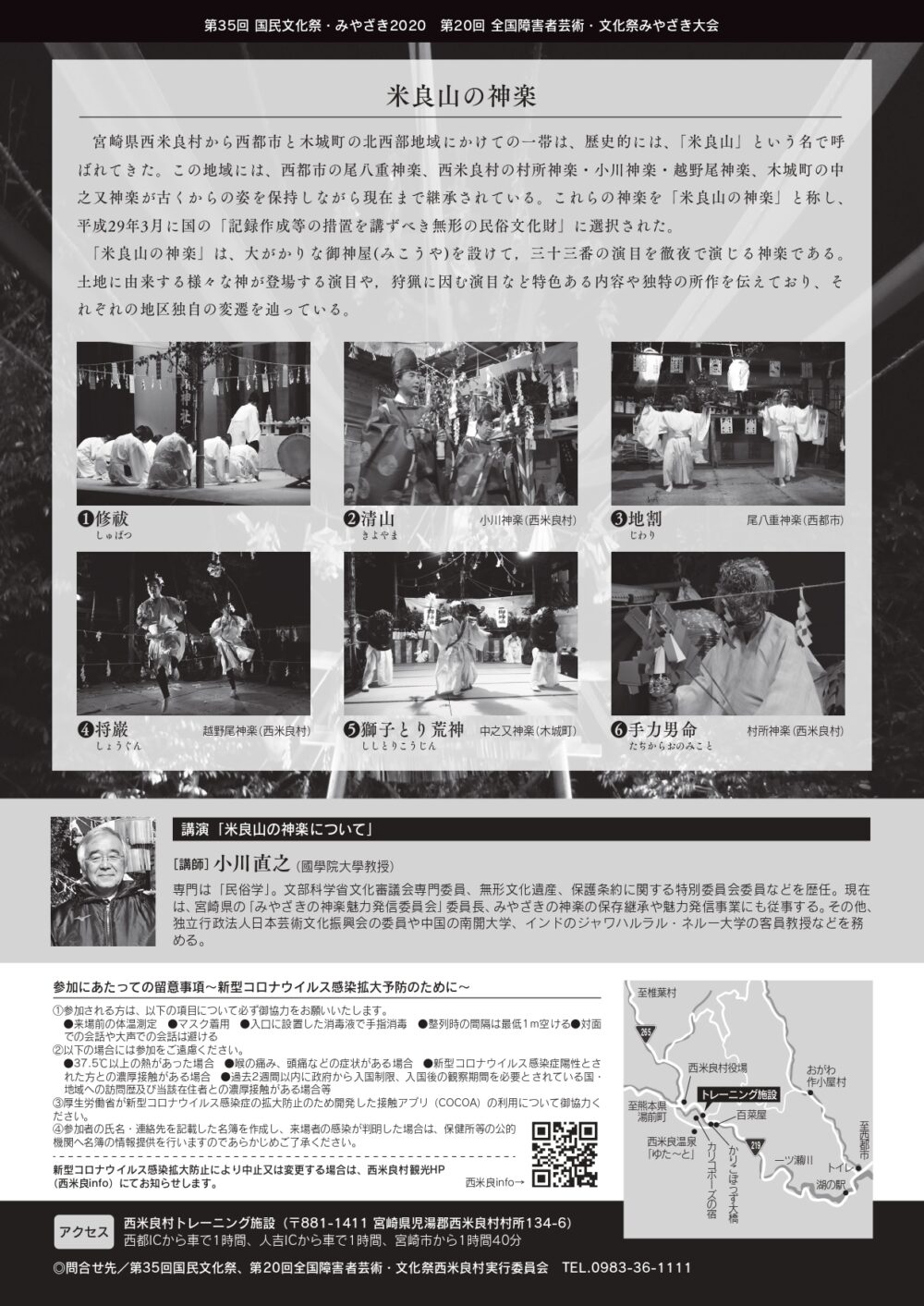 Event Detail